Hey guys, hope you all are doing well! Have you ever had to prepare a lunch or dinner and seen yourself lost, without knowing how to make a cool and practical event? And when the occasion is for many people and nor plate for everyone you have? So, today I am going to show you how to receive guests with creativity and in an uncomplicated way, regardless of the number of visitors, in addition, I will also give you some tips on table décor. It is much easier than seems!
The first thing we need to keep in mind when we will receive guests is to guarantee that everyone feels very welcome at our home. For this, it is important to pay attention to the details, so that everybody realizes that you have prepared everything with affection and happiness. Putting our intention in the things we do; it is an important step to transmit good vibrations.
I do not have plates and cutlery for all invited
This is a very common situation, mainly at Christmas and New Year parties. Nowadays with a shortage of spaces in houses and apartments, it is not worth buying tableware in large amounts.
For settling this impasse, the solution is simple: do rent everything! A brief search on Google and you will find out several companies that provide this service. It is possible to rent silverware, glasses, wine glasses, tray, cups, anyway, all necessary items to serve the demands of your event.
Furthermore, there is an app called Tem Açúcar (It has sugar), that connects neighbors who want to share things. A sustainable and very smart solution to set a nice event.
You can also utilize disposable utensils; it is possible to find good options that imitate true dishes. Otherwise, if the idea is the searching for an eco-friendly solution, @folhadabananeiraoficial commercializes little plates and bowls by using banana tree leaves as row material! People, It is charming.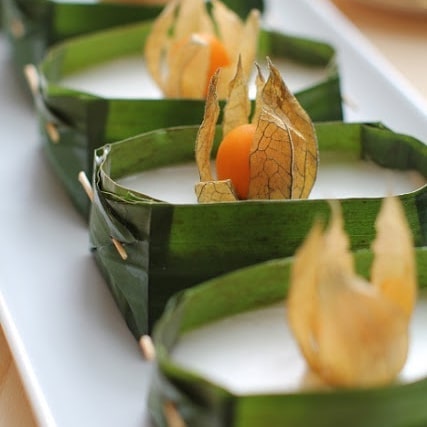 "Oh, Lu, but I do not have table and chairs for everyone!"
Can you guess? It is also possible to rent this furniture! But, if you do not have space to place extra tables and chairs, an alternative would be to set an American buffet, that is when the even invited serves her/himself, and if there is no place around the table, he or she eats with the plate upon lap. In this case, it is important that you choose an uncomplicated menu, that is easy to eat so that no one is at risk of spilling the food on the floor.
Tips for decorating the dining table
The table presentation is very important, it is that attention to detail that I have mentioned at the beginning, a way to demonstrate that we are happy to open our doors house to our invited, therefore, do it nicely.
Flower on the table center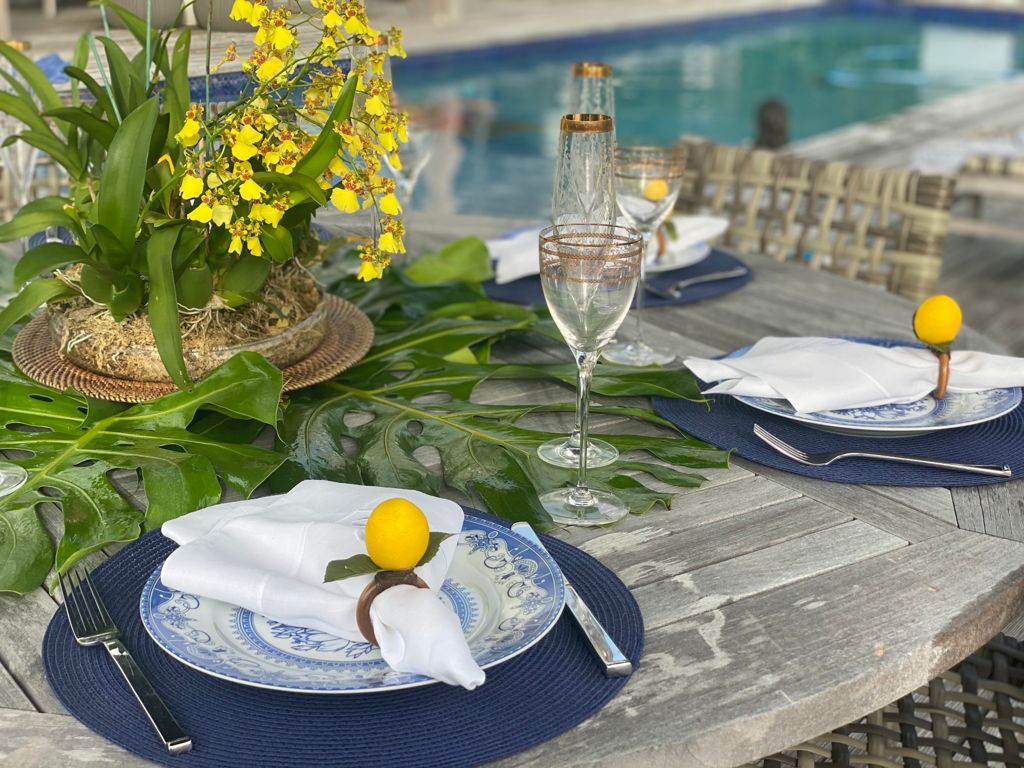 You have already met me and known that I love flowers, on the table center they get wonderful. In this case pay attention to two issues: be careful with the height of ornaments, plants are beautiful, but they should not block the invited vision, this inhibits the conversation, and it is too inconvenient to get dodging from the ornament to see another person. The other care is with the too perfumed flowers. At table time, the attention should be to the good smell of food.
To place flowers on the table, you do not need vases, improvise it, do use what you have there at your home. Glasses, bottles, wine glasses, glass bowls, everything can be utilized. A sequence of champagne glasses with a rose with a short stalk gets wonderful.
I like very much using a leave of Swiss cheese plant to decorate the table, as it were American set, or on the center when I want to give a touch of nature to the composition. Before, I pass little drops of kitchen oil to get brightly with very live color. Everyone likes that.
Coziness of candles even without candlesticks
Candles transmit a pleasant coziness, that slight light is perfect for dinner. To reach this effect it is not necessary investing in candlesticks. You can use cups and glass to put candles.

My favorite solution is to utilize the wine glass with a mini lamp dome. It is a charm! For not taking the risk of the wax smelt, use those small candles by battery. There are versions of dismountable and cheap domes, you can have prints for each one.
Watch on the video below how I did it here at home
Improvised napkin ring
The napkin rings are beautiful e give a touch of elegance to the table. Do you know what is cool? You can cause a great impression without investing in a set of them.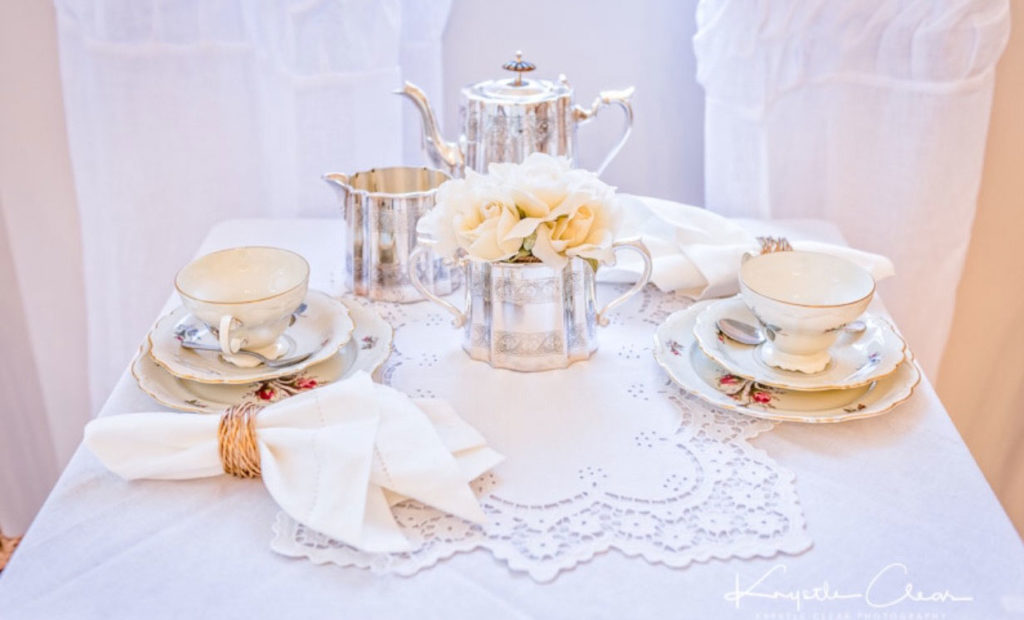 Replace it with a colored satin ribbon, make a nice bow and, if you want, add a natural flower to the composition. A beautiful and delicate combination. For a more rustic decoration, you can use a jute string with a cinnamon stick, or even make a ring using a rosemary twig, it looks beautiful and aromatic.
Do you know what's cool? It is possible to use these napkin ring solutions for paper napkins if you don't have cloth ones. I bet that everyone will like it.
Sound round music for a pleasant atmosphere
To make the event unforgettable, good music cannot be lacking. It awakens emotions and creates a pleasant atmosphere, but don't exaggerate on the volume, it must be an ambient sound so as not to disturb the conversation.
The most important thing, my people, is to receive guests with an open heart, without stress, and with tranquility. That way the event will be unforgettable for them and for you too.
If you have any more suggestions, please share them with us here in the comments below. I love learning new things.
Kisses